Regular price
Sale price
$23.00 USD
Unit price
per
Sale
Sold out
The metropolis of Cog Town, year X-120. Nightwatcher Captain of The Bastion Guard, Corvan Moore, is determined to bring down The Mortoni Family dreamdust drug operation. What he uncovers along the way is that a greater enemy has been awakened within him… and it wants to be free.
Corvan's journey takes him to The Waterways, a complex sewer labyrinth under Cog Town. He'll get some answers there, but it might only lead to more confusion, more questions… and more grief.
What does the ship's first mate, a celestial, know about Corvan, and how is he connected to Sheriff Gearwall? Corvan's bloodline holds answers, but is he ready to accept them?
NOTE: This series is intended for Mature Audiences.
WRITER: Nuno XEI
ARTIST: Emmanuel Xerx Javier
COLORIST: Axel Rator & Hector Rubilar
LETTERS: Ed Brisson & CRANK!
SINGLE COVERS: Samuel Casal
TRADE COVER: Guy-Pascal Vallez
SPECS
Pages: 90 | Color
Collects issues #1-3
Buy Digital Version on
Share
View full details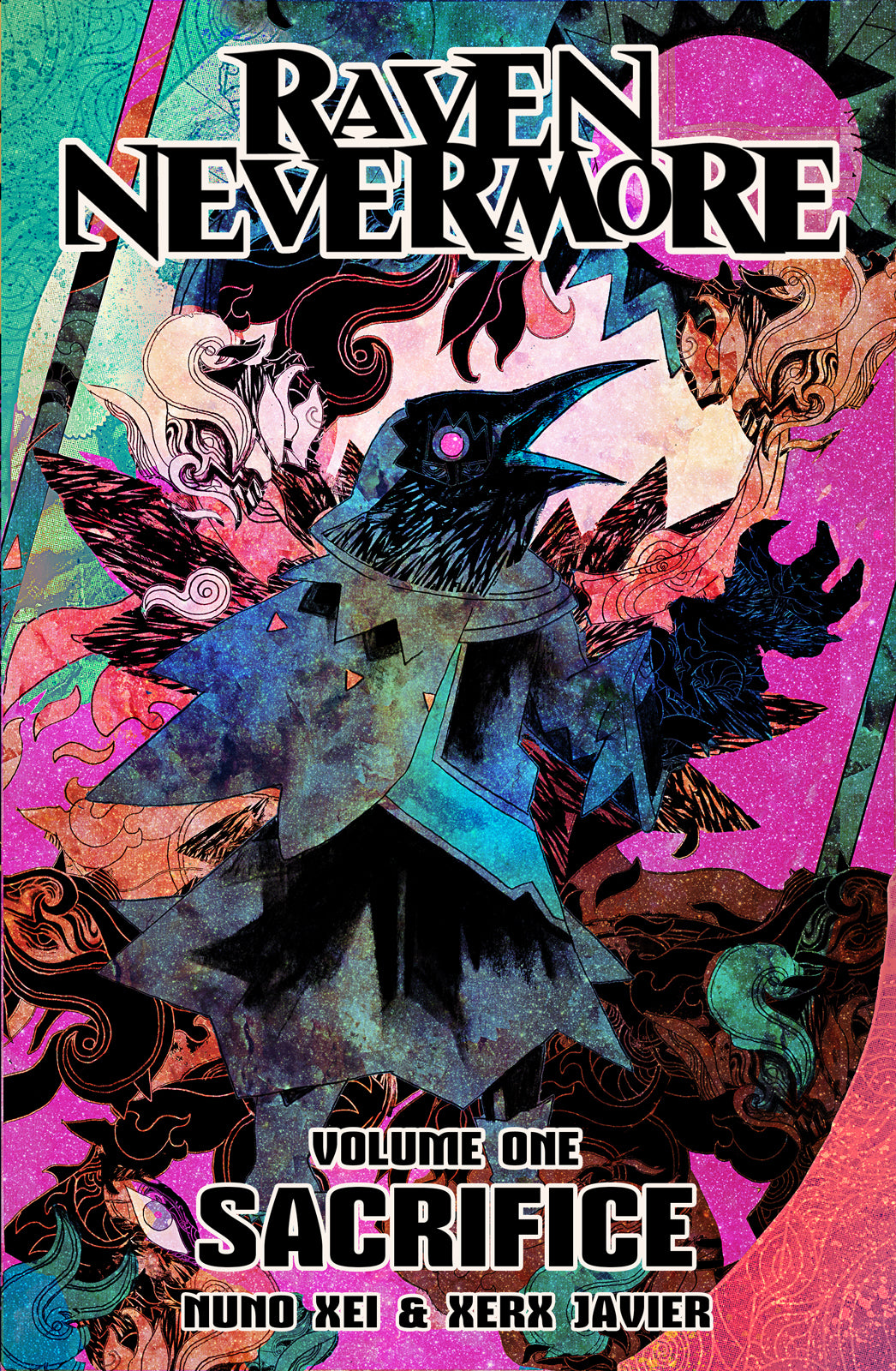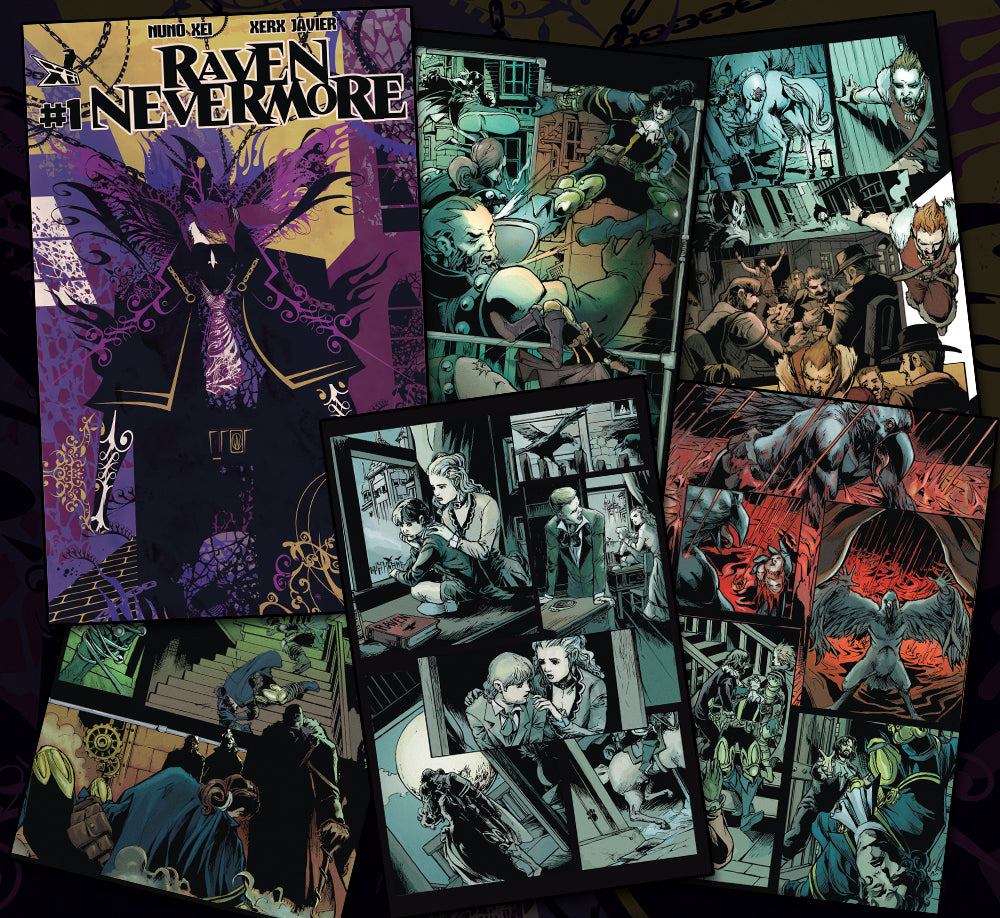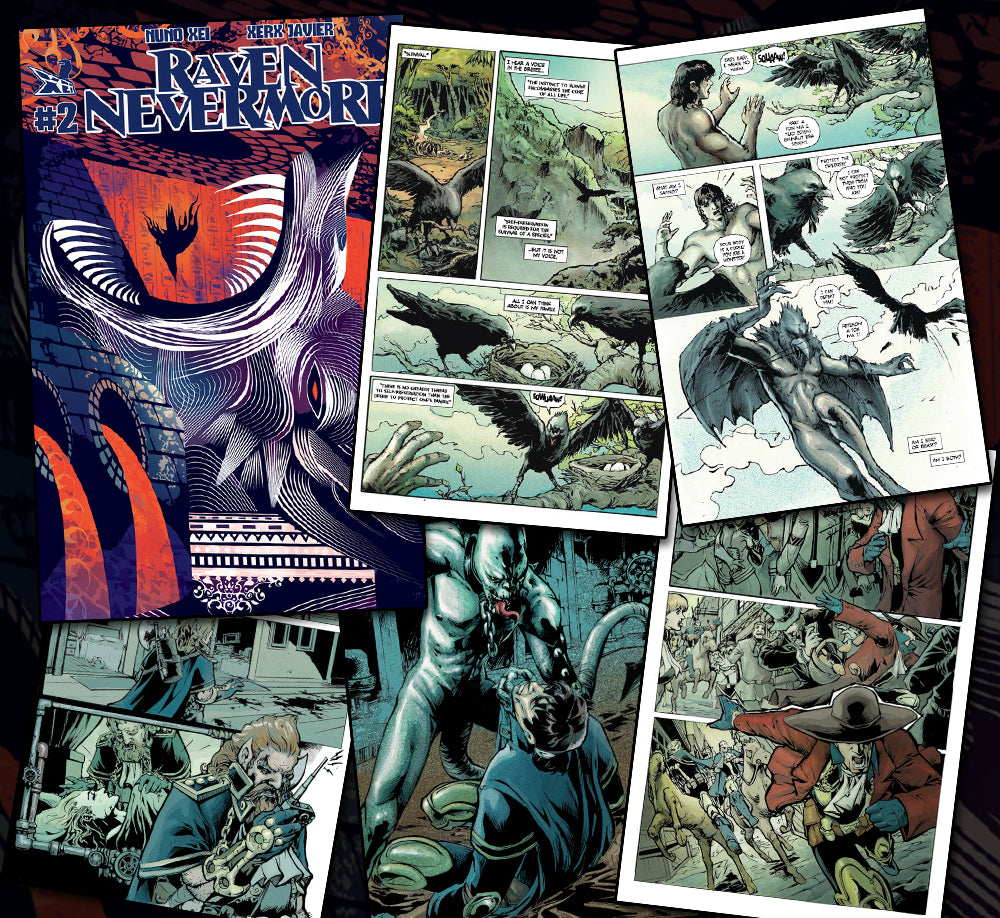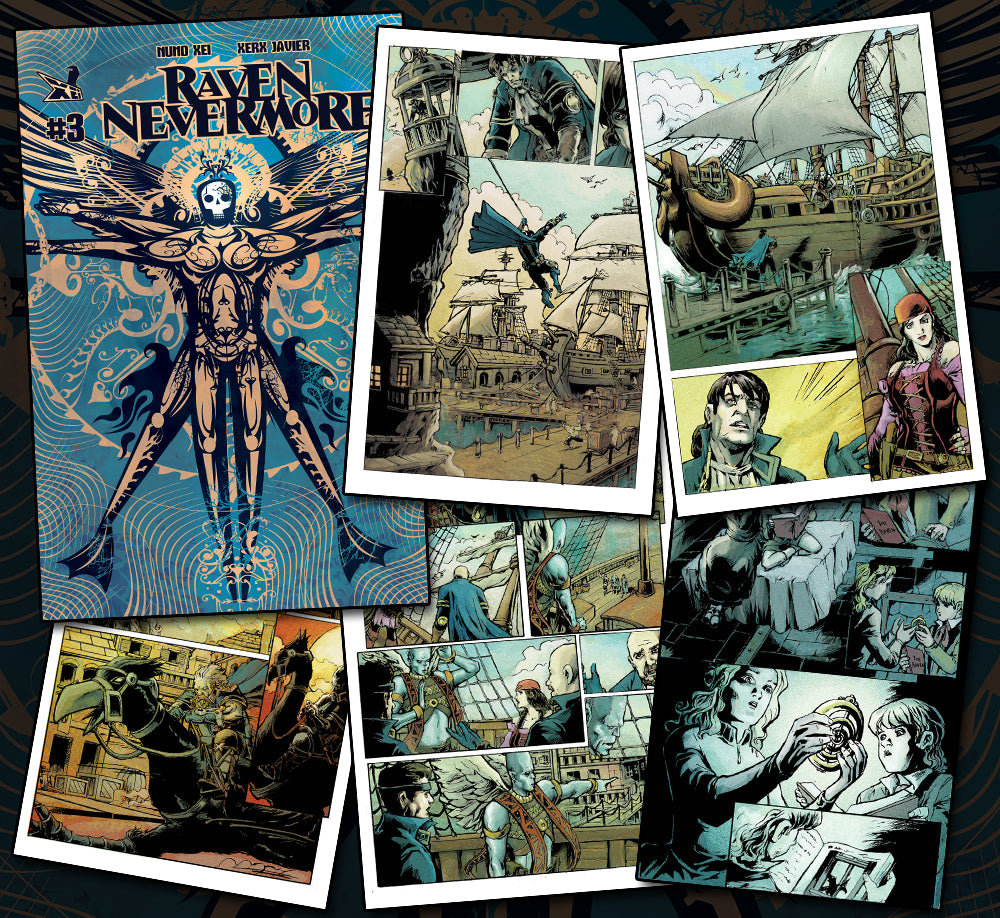 SHIPPING DETAILS

Graphic Novels are bagged.

Single Issues (Very Fine+) are bagged and boarded.

Single Issues marked as "Reading Copies", are NOT bagged and boarded. These are effectively liquidation items, with some wear and tear, and prices are reduced significantly.

All Orders are placed in bubble bags, and then placed into a sturdy envelop mailer, or a cardboard mailer for bulky orders.

CONDITION DESCRIPTORS

Near Mint+: A very well-preserved collectible with several minor manufacturing or handling defects.

Very Fine: An attractive collectible with a moderate defect or an accumulation of small defects.

Very Good+ / Reading Copies: A slightly below-average collectible with multiple moderate defects.These will NOT be bagged and boarded.